No longer a member of the Church's religious order, Karen de la Carriere set about reinventing herself, setting up a new business in London in 1991—this was 30 years after Karen, the 18-year-old Calcutta girl, left India for London and began her life as Karen de la Carriere.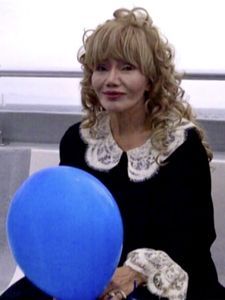 Suddenly alone, no longer married, possibly missing the close connection of working with associates in a religious setting, de la Carriere decided to reconnect with the brother she had lost touch with nearly 30 years earlier.
She hired a private investigator to track him down. Although the PI failed to find him, he did locate her mother whom she had not seen for 30 years. Despite knowing her mother's delicate mental state—she had been in and out of psychiatric institutions and had numerous ECT applications—de la Carriere was demeaning and combative, goading her by calling her "Mary" instead of "Mother." It soon escalated to fighting and ended with de la Carriere threatening to smash in her mother's skull.