The Real Story
Karen de la Carriere discovered Scientology as a young adult in London, England, and in doing so, realized a chance to change the trajectory of her life.
Born and raised as Christine Ann Rosair in Calcutta, India, she moved to London in the 1960s, changed her name and embarked on what she termed a "fairly promiscuous" lifestyle. By her own written account, she had affairs with 50 to 60 men during one year alone.
De la Carriere then met Christopher Powell, a prominent married lobbyist, and became his fully supported mistress—which included housing, clothing, entertainment and a monthly stipend—for the next few years. She supplemented her earnings by dealing blackjack and roulette at London's Victoria Sporting Club casino and providing sexual favors to select men. As she later wrote, "I enjoyed the money and the gifts they bestowed upon me."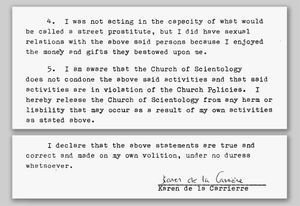 British lobbyist Christopher Powell, who de la Carriere served as paid mistress ca. 1968-1971; de la Carriere volunteered sworn affidavits about her London affairs when her reputation caught up with her in the Church.
After finding Scientology and participating in the Church, by all appearances de la Carriere had turned over a new leaf. Acknowledging that her activities were contrary to Church principles, she rejected her previous lifestyle and joined the religious order, the Sea Organization, in 1974, intent on dedicating herself to helping others.
De la Carriere was repeatedly demoted in the Church and dismissed for unethical conduct
In the Church's religious order, de la Carriere trained and took on the position of an auditor, a spiritual counselor in the religion. However, she repeatedly committed severe violations of ministerial procedure and ethical standards. As a result, she was removed and banned from auditing parishioners.
De la Carriere eventually took a post as an administrative assistant. She chalked up a record of Church ethical and policy violations, as well as repeated instances of temper tantrums, rumor-mongering and verbal abuse of co-workers, culminating in ecclesiastical justice and removal.


De la Carriere was given many chances and assistance to address her unethical behavior and co-exist amicably, but the efforts proved in vain. It became clear that she was never fully committed to the upstanding lifestyle of the religious order. The final straw came when de la Carriere engaged in an extramarital affair. She was deemed unqualified and dismissed in February 1990.
De la Carriere gained a growing reputation for her volatile, vindictive and abusive behavior
Karen de la Carriere seemingly carried on with her life as a Church parishioner and undertook various business ventures, including a real estate trust deed business and an art dealership for the paintings of Thomas Kinkade. But she soon gained a reputation among employees and associates in her business ventures as ill-tempered and rancorous.
According to multiple accounts, de la Carriere frequently verbally assaulted and fought with employees and was notorious for throwing explosive tantrums. One employee complained that when he ceased working for de la Carriere—after she failed to pay him his back salary due—she turned up at his home in the middle of the night and made a scene, disturbing his family and waking his neighbors. She also spread false rumors that the former employee was involved with the Mafia.
De la Carriere's temper roiled family relations as well. Her daughter-in-law spoke of de la Carriere's "volatile" relationship with her son, Alexander, where periods of relative calm were ruptured by de la Carriere's irrational, insult-riddled outbursts. De la Carriere's former husband also spoke of her "rages" against her young son.
When de la Carriere's long-unseen brother paid her a visit from France, the would-be happy reunion ended with police arriving at de la Carriere's house to help end a severe domestic dispute.
De la Carriere secretly returned to selling herself for sex, targeting married men
In 1998, an employee of de la Carriere discovered that her employer was secretly selling herself for sex, using one of the employee's AOL accounts.
In her 50s at that time, de la Carriere, under the aliases "Snow Suzy" and "Doll Body," posed in self-advertisements as a woman in her 30s, soliciting a "mistress relationship" with an "older married or SWM [single white male] 45+." She specified her criteria: "You should be very successful, an achiever, affluent and generous" and "want to support another female in your life."
A series of de la Carriere's emails showed that she took umbrage with one potential client who used the word "prostitute" to describe her services—all while she was posting her provocative, semi-nude photographs and negotiating with potential clients over prices from $300-$500 per "visit" or $1,000 per day.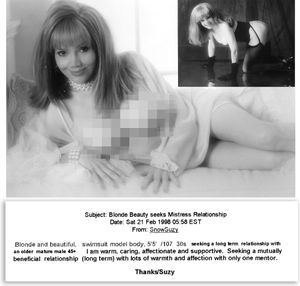 De la Carriere enticed husbands to be unfaithful to their wives and regard them as housekeepers instead. "In countries like France, indeed even Japan, the wife wears the hat of being great in raising the kids and so on, but the real passion comes from the mistress, the other woman," de la Carriere wrote to one anxious man, making her case for adultery.
The Church tried to help de la Carriere cease actions harmful to others and reset the ethical course of her life. But, while professing to keep to the straight and narrow, de la Carriere harbored resentment toward the Church and grew increasingly vindictive.
When de la Carriere was exposed for secretly attacking Scientologists, she sought revenge
In 2010, the Church learned that de la Carriere was using fictitious identities to post false reports and malicious rumors about Scientologists on a blog and a message board. She did so while pretending to be a Scientologist for the sake of maintaining her business and social connections in the Church community. De la Carriere had also gained a partner in her efforts with her soon-to-be common-law husband, Jeffrey Augustine—an occultist who notably claims a voice inside his head gave him the secret of the origins of the universe and guides him in his "calling," which includes the destruction of Scientology.
When de la Carriere was confronted on her alias postings, she renounced the Church and her Scientologist acquaintances, as well as family—namely her son, Alexander, then in his 20s. Alexander tragically passed away from undiagnosed pneumonia two years later. According to his widow, Andrea, Alexander had phoned his mother after seeing the postings to inquire "if she really was saying those things online about his religion, really about us."
Andrea, who was there with Alexander for the phone call, said she could hear de la Carriere saying "disheartening, very hurtful things to him." When Alexander objected, de la Carriere told him he was not her son, she disowned and disinherited him, and he was never to contact her again. Andrea said that was the last time de la Carriere spoke to them.
With de la Carriere's malicious rumormongering exposed, she ended her pretense and openly affiliated with individuals who avowed their intent and acted to harm Scientologists. As a result, the Church officially expelled her.
A court finds de la Carriere "untruthful," her word "not credible"
Following de la Carriere's expulsion from the Church, a series of events further confirmed her dishonesty and deceit.
In 2012, de la Carriere sued businessman William Greene after Greene threatened to foreclose on a $175,000 home loan he had given her, which had come due in 2008. She not only reneged on the loan, but now claimed Greene had forged her signature on the promissory note with which she had secured the deed of trust for the loan. Her lawsuit demanded title to the house, free and clear. Greene filed a cross complaint and the case went to trial.
In a July 2015 ruling, Los Angeles Superior Court Judge Michael Johnson repeatedly rejected or censured the testimony of de la Carriere and that of her husband, Jeffrey Augustine, as "not credible."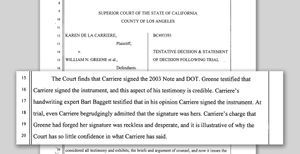 Judge Johnson wrote, "At trial, even Carriere begrudgingly admitted that the signature was hers. Carriere's charge that Greene had forged her signature was reckless and desperate, and it is illustrative of why the Court has so little confidence in what Carriere has said."
The judge found "especially Carriere" was "untruthful about many aspects of the case—presenting testimony that was false, conflicting, exaggerated and evasive."
The court awarded Greene $149,997 in repayment and several months later ordered de la Carriere, the losing party, to pay Greene's attorney fees of $123,975. But de la Carriere's lies did not end there. She falsely claimed on social media that the judge "completely reversed himself." No such thing ever happened. The litigation concluded in Greene's favor in 2019.
De la Carriere turned to buying influence in the antireligious agenda
After being expelled from the Church in 2010, de la Carriere turned to Mark "Marty" Rathbun, another expelled, ex-Scientologist who was then the leader of what he now calls "the anti-Scientology cult." De la Carriere began making financial outlays to Rathbun to buy her influence and status in the agenda to harass Church leadership.
Over the next two years, she financially supported Rathbun "significantly." "I even gave him his own Platinum American Express credit card to use at will while I paid the bills," de la Carriere later stated of her largesse.
In a YouTube video posted in July 2017, Rathbun said, "Here's the reality with Karen de la Carriere. She donated to my blog, she continuously tried to influence what I put on my blog. I continuously told her that ain't ever going to happen."
Rathbun said that over time, de la Carriere redirected much of her financing to two individuals in particular. One is Mike Rinder, who was removed in the Church for severe dishonesty and then expelled for criminal conduct. The other is Tony Ortega, a blogger notorious for his defense of child sex trafficking and whose "obsession" with attacking the Church contributed to his firing from The Village Voice in 2012.
Karen de la Carriere provided financial support to Ortega so that he could continue his obsession as an at-home blogger. She became a permanent sponsor, including shelling out for a book tour and continuing to pay Ortega "generous" sums for his antireligious and bigoted narrative.
"She was boasting and bragging to people that she owned Tony Ortega, she was boasting and bragging to people that she owned Mike Rinder, because of the amount of money that she'd invested into them and that she had kept them going," Rathbun said. "She's notorious for bragging about that."
In fact, Rathbun said, when it comes to Mike Rinder, de la Carriere "famously makes it known to others that he cannot turn on her or say anything negative about her…​because she's his matron."
De la Carriere runs a "payment network" to buy supporters, including convicted criminals
Coveting status and a reigning hand among anti-Scientologists, de la Carriere began using money to buy friends and manipulate them for her own vengeful ends, and to dissuade them from turning against her. She added at least 20 known individuals, including convicted criminals, to her list of beneficiaries receiving her "generous donations"—from recurring payments of $100-$200 to single layouts of at least $3,000, along with other perks.
According to one former insider in de la Carriere's circle, in a 2020 posting: "There is a payment network that Karen and Jeffrey [Augustine] run using funds from Karen's Kinkade [art dealership] business."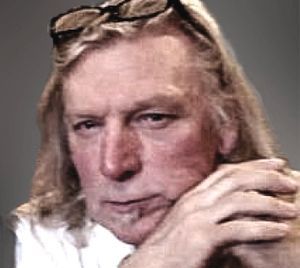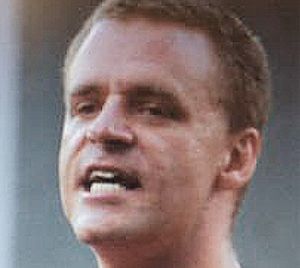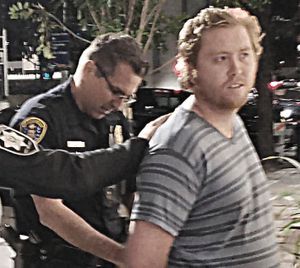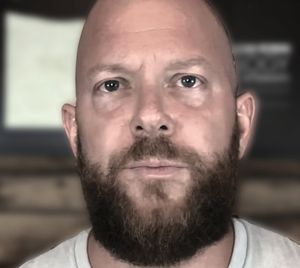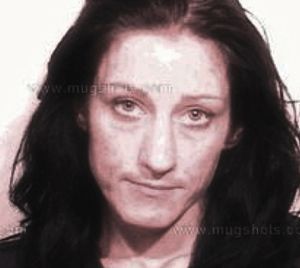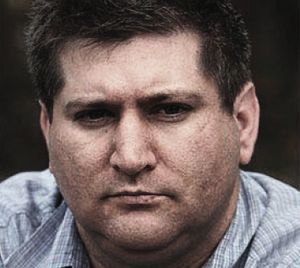 Half a dozen anti-Scientologist aggressors with criminal convictions or civil offenses—the vast majority against Scientologists—that de la Carriere has funded
Among those de la Carriere has funded:
A man convicted of battery of Scientologists, ordered to pay damages to his victims and placed under a multiyear restraining order.
A man convicted and placed under criminal restraining orders four times between 2010 and 2020 for harassing the Church and Scientologists, including children.
A man convicted of felony vandalism of religious property—a hate crime—and placed under a restraining order, after which he was convicted again for vandalism and incarcerated.
A man with a record of threatening and endangering Scientologists, resulting in a permanent restraining order.
A man found by police to have criminally conspired to hack Church computers.
A woman arrested and booked for domestic violence.
A man ordered by a court to pay the Church $42,000 in restitution after his frivolous lawsuit against the Church was thrown out of court.
De la Carriere attempts to control and manipulate the hate narrative
To further control the hate narrative, de la Carriere and Augustine gained control or moderator status on a smattering of anti-Scientologists' social media and websites. As one poster who became estranged from de la Carriere described it: "She seeks to control a power game."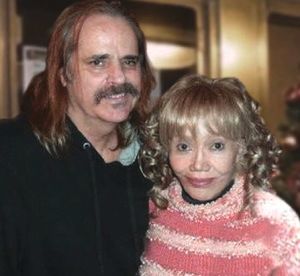 In 2020, Corey Andrews, who moderated a secret anti-Scientologist Facebook group for de la Carriere, had a falling out with her and was subsequently banned. Andrews posted records of conversations he had with de la Carriere via text, direct message and phone, exposing her behind-the-scenes "manipulation" and "twisted agenda."
Andrews noted one example when de la Carriere instructed him on how to "leak out" copyrighted Scientology materials via Twitter, manipulating him to break the law on her behalf without warning him that he could face legal action for violating copyright laws.
Andrews further revealed de la Carriere's attempts to control what others post as a way of "silencing" her critics. In one message Andrews reposted, de la Carriere instructed him on how to "dish" a critic, exhorting him to "never NEVER cc or include the person in the tweet," and adding, "Please do not involve me in it at all, or that we work together."
Karen de la Carriere "likes to play being the good cop, and asks others in the mods [moderators] private chat to be her bad cop," shared one long-term affiliate of de la Carriere in a message to Andrews.
Andrews disclosed a message he received from another of de la Carriere's former allies, who wrote: "I saw how much she was trying to control me, and to control the narrative overall" in anti-Scientology groups. "I see her hurting and manipulating people…​I know how she operates and that she could damage my reputation if I wasn't under her thumb."
"Anyone who's ever shown the hypocrisy, the lies and the manipulation of Karen de la Carriere, she will go and try to destroy the person at all cost."
— STEVEN MANGO
Yet another defector from de la Carriere's circle, Steven Mango, revealed in 2020 that "Karen basically tells you what to post, how to word it, what to say and just has you slap [your] name on the post when Karen basically dictated exactly how the post should look."
Mango explained how "the ex-Scientology narrative is all spun" for journalists, who de la Carriere refers to sources she calls up to control what they say. "She calls it 'coaching,' and she'll try to coach those individuals to say certain things according to the narrative that she wants to be told."
Mango further gave an example of how de la Carriere manipulates attacks on her critics. After Mark Rathbun had been critical of her, she directed Mango to post Rathbun's house deed and information about his wife's business—all "dirt and information" Mango said he wasn't privy to. When Mango said he would post it if he could give his source, she told him he had to misrepresent himself as the source.
"Anyone who's ever shown the hypocrisy, the lies and the manipulation of Karen de la Carriere, she will go and try to destroy the person at all cost," he said.
For many who have associated with Karen de la Carriere, there is uniformity to their experience and understanding of why de la Carriere carries on in her vindictive and dishonest way—it's what she has always done.